Criminal Defense Lawyer David Cello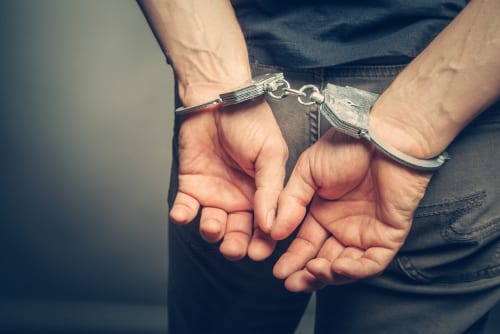 Few understand the fear and anxiety associated with being charged with a crime, especially if the charges are a first offense on an otherwise unblemished record. David Cello is the criminal defense lawyer with the experience and understanding you need. Whether you have been charged with a state or federal crime, felony or misdemeanor, criminal defense attorney David Cello can help. As a criminal lawyer, David Cello is steadfast in his commitment to protecting the rights and reputation of each and every client he serves.
Hiring an Experienced Criminal Defense Attorney in Vallejo
When you contact the Law Office of David L. Cello, an initial consultation is scheduled to get to know you and the specifics of your case. The goal in most criminal law settings is dismissal, and David Cello is the criminal defense lawyer who will work closely with the D.A. To make that happen. Should your criminal case go to trial or plea agreement proceedings, David Cello is the criminal defense attorney you want by your side as your advocate. Every case handled is given extensive preparation and meticulous attention to detail. The Law Office of David L. Cello understands that your future is on the line, and will tirelessly work on your behalf.
Types Of Criminal Defense Cases We Handle
If you have been accused of a crime, it is important to talk to a criminal defense attorney as quickly as possible. We take on many of the following types of criminal defense cases:
DUI
Assault & Battery
Theft
Drug Crimes
Disorderly Conduct
Theft
Traffic Offenses
Embezzlement
Gun Charges
Resisting Arrest
Evading a Peace Officer
Contact Criminal Lawyer David Cello in Solano County, Contra Costa County, or Napa County CA
When you need a criminal defense lawyer, contact David Cello online or by calling 707-646-9160. As a criminal defense attorney, David Cello will work hard as your advocate and protect your rights. The Law Office of David L. Cello is proud to be provide legal representation for personal injury cases and criminal defense in Vallejo, Contra Costa County, Solano County, and Napa County CA.
Contact Your Vallejo Criminal Defense Attorney